Ports and Logistics
"Delivering logistical solutions"
With a strong tradition in shipping operations dating back to 1943, port agency and cargo transportation and logistics is a core activity of Amathus.
Through Amathus Aegeas Ltd we offer worldwide services that span all areas of the logistics chain ranging from multi-modal freight forwarding to handling specialised heavy lift cargo at Cyprus ports and from ship agency and chartering to specialised project cargo management.
With forward thinking and innovation and strong contacts in the local market our experienced team develops and implements complete cargo solutions for our clients and marine companies worldwide. With a successful track record we have built a strong reputation and we are proud to be recognised as a preferred ship agent and a leading freight forwarder in Cyprus.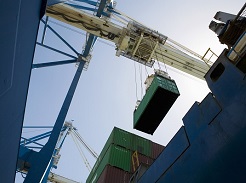 PORT OPERATIONS
Through our solid and longstanding reputation, we are widely recognised as the leading provider of port agency services for cargo and cruise vessels calling Cyprus ports. Our dedicated team is committed to delivering the highest quality of services.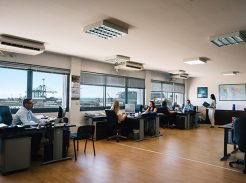 SHIP AGENCY & CHARTERING
With our experienced, results-oriented team, our extensive local and global sales network, and our strong knowledge of the local market we are the ideal partner for shipping companies looking to establish a successful presence in Cyprus.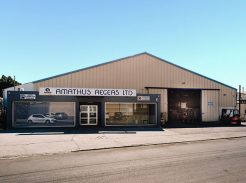 CARGO TRANSPORTATION & LOGISTICS
We offer complete cargo forwarding and logistical solutions for the local trade and the international maritime industry.  Operating our own warehouse facilities we ensure consistency of service and reliability.